| Hoarding Cleaning | Hoarding Removal |
| Gross Filth cleanup |
---
Professional & Compassionate Hoarding Cleaning Services including extreme cleaning, junk removal, animal hoarding cleaning, biological decontamination, disinfection and odor removal.
Serving Toronto, GTA, Richmond Hill, Markham, Vaughan, Aurora, Maple, Thornhill and surrounding areas.
Discreet Hoarding Cleanup Services
If you have a family member or tenant who is dealing with a hoarding disorder you know first hand the health and safety issues that can arise from hoarding. Trax Restoration offers hoarding cleaning services in Toronto & the GTA. We have experience with extreme hoarding cleaning cases, including pet hoarding. We are discreet and compassionate, we work with family members, landlords, property managers, lawyers, social workers and mental health service providers.
We understand the complexities and the need to provide help for hoarders by first and foremost making their living environment clean, free of clutter and safe. We do not provide support services but can connect you with agencies and professionals that can can provide emotional support.
Our extreme & hoarding cleaning services include:
Gross Filth cleanup
Junk Removal
Animal Hoarding cleanup
Biological contaminant removal
Bulk Laundry Services
Disinfection
Deodorization
We have been offering hoarding services in Toronto and GTA for 15 years and we approach every hoarding cleanup operation with empathy and professionalism. We employ industrial grade steamers to clean and disinfect every surface and restore the property. We also use ozone odor removal generators to permanently remove odors. Hoarding conditions are ideal for pests like bedbugs, cockroaches, mice and rats. We are extremely careful to properly remove and discard infested mattresses, furniture and belongings as to not spread the infestation to other units or neighbors.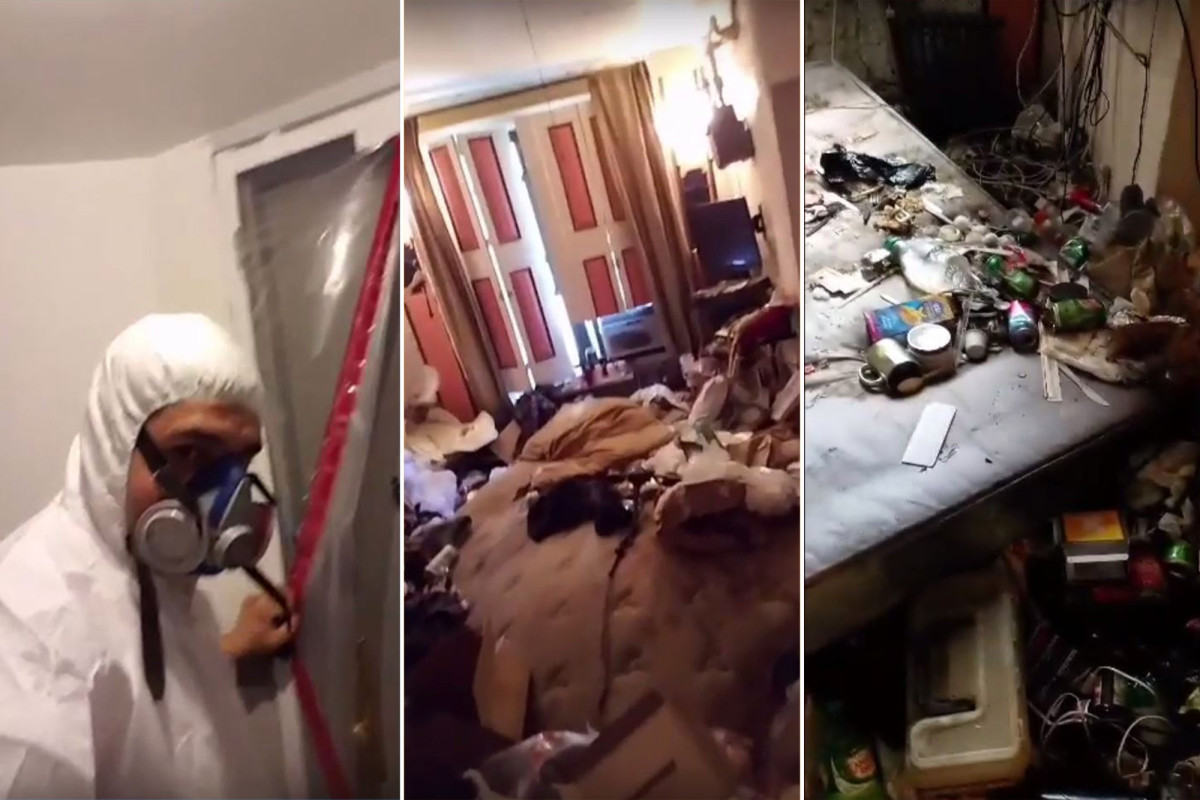 When is Hoarding Cleaning required?
Landlords and property managers are expected by law to ensure fire and health codes are followed in their property. Hoarding carries both fire and health risks and property owners can be found liable by the city, and in extreme cases face heavy fines. Our hoarding cleanup services will ensure your property is up to code after we complete our process.
When it comes to hoarders and their family, the health risks are numerous and the living conditions contribute to poor mental health. Intervention in most cases is needed to restore living conditions to a healthy state.
We carry WSIB and liability insurance and offer a free on-site consultation, give us a call today: 905-882-3141

Testimonials
Trax Restoration helped us navigate our insurance claim always making sure that our needs were met. They did a great job for both the restoration process and renovations. Thank you Trax Restoration!
Quick response and great workmanship. We had a flood in our basement and Trax Restoration were able to save us a lot in renovation costs.
Impeccable customer service. Our project manager Alex was courteous, helped us with the insurance claim and the crew did a great job. Would recommend.