Mold loves moisture and heat! Summer's warm temperatures create ideal conditions for most mold species to grow and thrive. But there are steps you can take to prevent mold growth in your home and basement.
Tips to prevent mold
Mold likes 25 degrees Celcius and above to grow so keep your central air conditioning to a temperature lower than that.
Keep an eye out for condensation or moisture appearing in your air ducts or even basement walls. Mold needs moisture to grow. The presence of moisture AND heat make it an ideal environment.
Use a dehumidifier. If a room is more humid, and that happens a lot with basements, then place a dehumidifier in it to remove the moisture from the air.
If you had any kind of water damage in your home recently then invest in a moisture detection service. It is a low cost infrared test that can detect moisture behind walls and moldings. If significant moisture is detected then the company usually offers a drying service for those spots. Trax Restoration offers both moisture detection and drying services.
If you have an unfinished basement then examine your concrete walls and floor for water seepage. It is very common for mold to grow in basement and the summer heat can easily create a humid environment.
On rainy summer days keep all windows closed and clean immediately any water that pools on window sills and in window wells.
As it is evident, controlling temperature, humidity levels and moisture in your property can deter mold growth.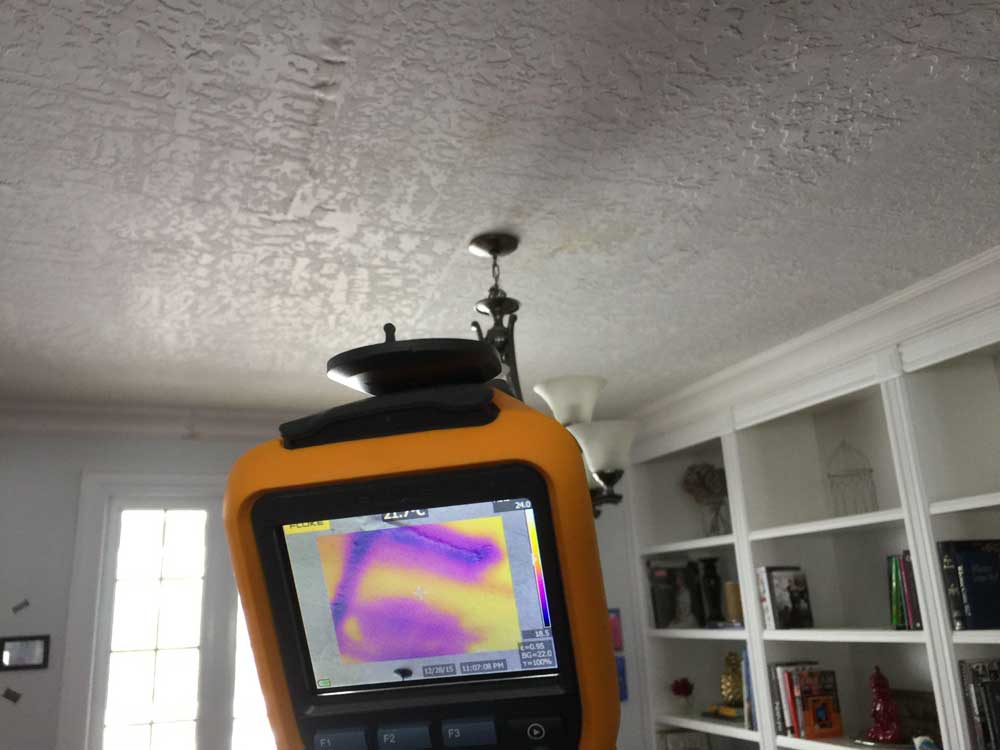 In the case that mold is detected it is recommended to not try to treat it yourself. When mold is disturbed mold spores can be released and travel through your HVAC to other areas of your home. There are also species of mold that are highly dangerous to your health, like black mold. Mold species like that should not be touched and should be removed and remediated by mold removal specialists.
Trax Restoration offers mold removal and remediation services. Through the removal process we create a sealed with plastic area decontamination area that keeps loose spores contained and then removed by a HEPA filter air scubber. If mold is already present give us a call to schedule a FREE mold inspection of your property: 905-882-3141